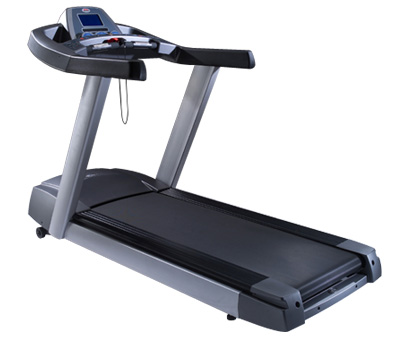 It's been brought to my attention that Paris Saint-Germain unveiled a new signing this week.
Yes, according to ligue1.com the club have splashed the cash again and purchased... an anti-gravity treadmill. This may sound like something out of Star Trek, but apparently it's

a NASA-developed technology that reduces bodyweight to just 20 per cent of its total, allowing injured players to begin training earlier.
"We considered spending the cash on magic beans, or buying Ibra a gold-plated back-scratcher, but decided instead to invest in something which might come in handy one day – after all, you can never have enough anti-gravity treadmills," a club spokesman might have said. Hopefully they won't allow Momo Sissoko to use it, we wouldn't want to hasten his return to the first-team.
Big Momo will again be absent this week when PSG head back to Corsica for a match against Bastia. You'll remember that our last trip to the island resulted in possibly the worst football match in recorded history, a 0-0 draw with Ajaccio, and PSG will be looking for a significantly better result and performance this time around.
Bastia are back in Ligue 1 for the first time since 2004/05, having won Ligue 2 last season. So far they have six points on the board, but come into this game off the back of three straight defeats.
"At this level, when you make chances and don't take them, you get punished. We're learning how to cope with life in Ligue 1," noted coach Frederic Hantz. "A lot of players are playing at the top level for the first time, and some of them are going to have to learn a lot quicker unless we want to be confronted with some serious disappointments."
It would take a brave man to suggest that les Rouge-et-Bleu, who are bang in form after Tuesday's 4-1 thrashing of Dynamo Kiev, won't inflict a serious disappointment on Hantz's team, but PSG have shown in the past that they are quite capable of manufacturing disaster in seemingly innocuous circumstances.
One man who will be hoping to inflict some pain on his former employers is veteran winger Jerome Rothen, a boyhood PSG fan who played for the club between 2004-2009. After signing from Monaco for a massive (at the time) €11million, Rothen initially flopped at the Parc des Princes, falling out with manager Guy Lacombe and being forever on the verge of a move elsewhere. But the arrival of Paul Le Guen revitalised his career with PSG, and he enjoyed a couple of good seasons prior to being shipped out to Rangers. Last term he was instrumental in Bastia's promotion, being named Ligue 2 player of the season.
Current PSG winger Ezequiel Lavezzi will be missing for up to ten days with a thigh strain, so will play no part in Saturday's game, while Thiago Motta's bad back is likely to keep him on the sidelines for a couple of weeks too. Javier Pastore has been unable to take part in full training due to hip-knack, meaning he joins Sakho in the "doubtful" category. If JP is fit then I'd expect Carlo to name an unchanged team, with Nene the obvious replacement if El Flaco doesn't make it.
As I said earlier, it would take a brave man to predict anything other than a PSG win, and I'm not a brave man. The players attitude will be key I think: If we apply ourselves as we have in the last three games, we should win. If we turn up still on a high after Tuesday, expecting a stroll in the park, we could be in trouble. Allez Paris!